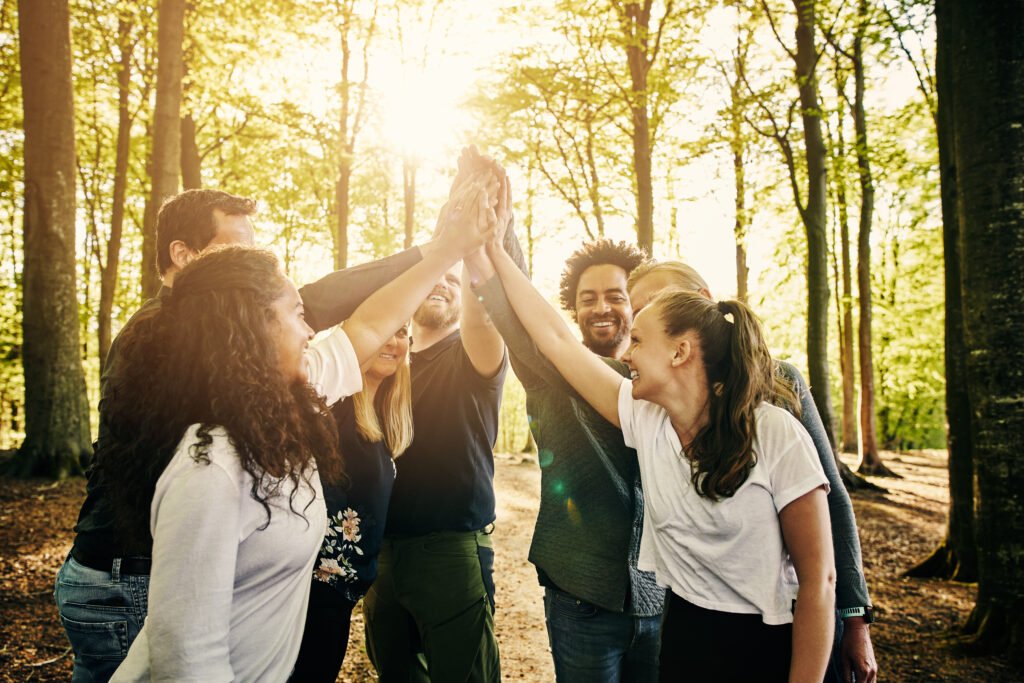 Mindful strolls through Vienna
---
---
Mindful tour of senses for Expats
Would you like to reduce everyday stress and clear your mind? Are you ready to open your senses to the city of Vienna in order to explore it and yourself in a mindful way? Then I would be happy if you join me on mindful walks through Vienna.
---
What to expect
Mindful inner and outer exploration walks through Vienna and the surrounding area
Mindful perception of the city, e.g. by attentive hearing, admiring at facades, perceiving smells (there are also many nice ones 😉)
Mindful walking, feeling the ground beneath your feet
Qi Gong and breathing exercises in peaceful places, e.g. in parks
Standing and walking body awareness exercises, grounding yourself
Mindful sharing of experiences
Optional: coffee house visit at the end of the tour – mindful enjoyment of tea or coffee
How you benefit from it
Discover the city and resting places. Promote a sense of well-being in the new neighbourhood of Vienna, explore and experience the diversity of the city together with others Expats or/and locals
Exercising in fresh air is important to (re-) gain balance in stressful conditions
Exercising helps to reduce stress hormones and to recharge your batteries
Clearing your head – make space for new experiences and ideas
Experience moments of pleasure more intensively
By training mindfulness, learn how to consciously experience the moment without evaluating or judging, gain a sensory perception and a better feeling body, breath and emotions are refined
Sensual and careful perception of the environment and one's own body promotes well-being and increases the ability to concentrate
Improve self-care – pay attention to your own well-being, don't overstrain yourself, mindful movement, as it is good for your own body
Get to know cafés and use the space for informal exchange and chatting
Get to know other people and build a new network in Vienna
October: "Park Hopping"
Auer-Welsbach-Park – Schlosspark Schönbrunn – Maxingpark
Date: October 5th 2023, 1 – 4 pm
Meeting point: Radlers Grill Imbiss at the the entrance of the Auer Welsbach-Park (Exit of U4 Schönbrunn)
September: "Urban Hipster meets historical Vienna"
Spittelberg – MQ – Volksgarten – Webhuberpark – Volkstheater
Date: November 7th 2023, 1 – 4 pm
Alternative date in case of bad weather: September 20th 2023, 9 am – 12 am
Meeting point: Café Adlerhof Burggasse 51 (Bus 48A St.Ulrichs Platz or U3 Neubaugasse)
"Green lung"
Prater
Date: t.b.a
Meeting point: t.b.a.
Price per tour: € 48 (including a viennese Melange, tea or equivalent) – tours can be booked individually
Registration deadline: 1 week before the event
Duration: approx. 3 hours, including a visit to a café. Walking time around 1 hour, exercises and exchange 1 hours, followed by an optional visit to a café, approx. 1 hour. Seating accomodation throughout the tour.
Please bring along: comfortable shoes
The stroll will require a minimum participation of 4 and a maximum of 10 people. Interested persons with and without previous Qi Gong knowledge are welcome.
Further information & registration
Via e-mail: eva@runterschalten.at or telephone +43 699 117 26 777
I am looking forward to exploring the city with you!
Why I offer these walks
I love to walk – it's the slowest and therefore best way for me to discover the city and its surroundings – be it through conscious listening to the 'city sounds' or through a mindful gaze that inspires me to take photos. I'm always on the lookout for small green and quiet oases in the city that invite me to pause and give me peace. I would like to share these places and my experiences through mindfulness and Qi Gong practice with you, as well as my passion for walking, for Qi Gong, for a mindful life, for discovery tours.
I highly value encounters between different people from different cultures and find (intercultural) exchange very exciting, enriching and also important.
I like to support people to feel comfortable with themselves, so that joy, lightness and enjoyment can unfold in life.