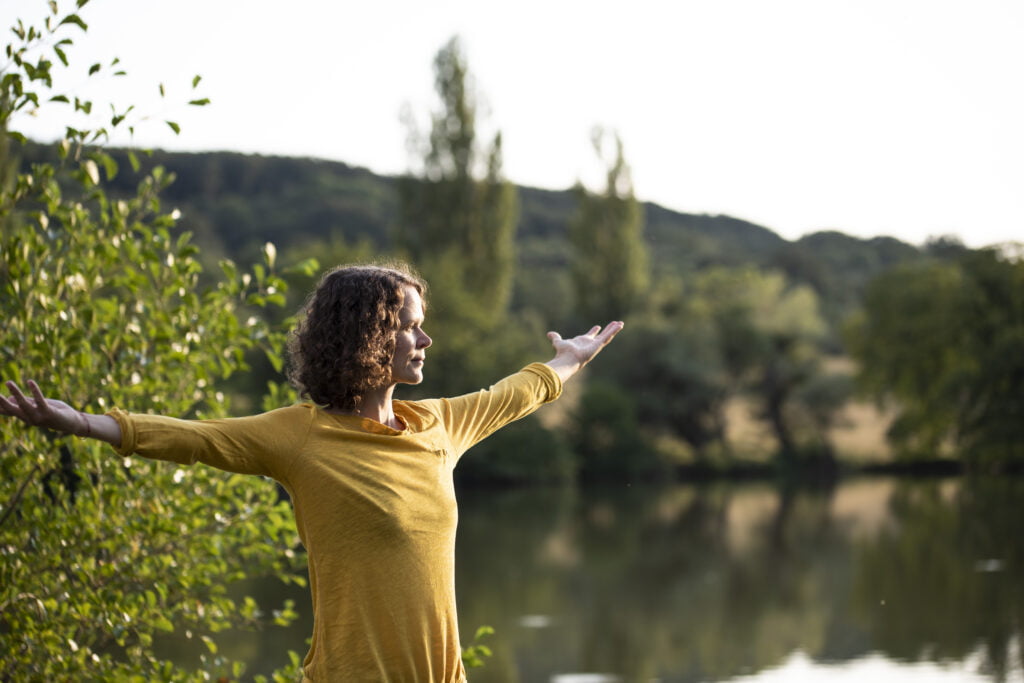 Together we will find your optimal strategy of coping with stress and implement it into your everyday life.
What can be taught in private training lessons?
Mindfulness: Based on the 8-week MBSR program, mindfulness bases stress reduction, content, exercises, self-exploration can also be learned and practiced within the framework of an individual setting.
Qi Gong: A special series of exercises, such as the 8 brocades or other individual exercises, as well as meditative exercises, self-massages, tailored to your needs and capabilities.
Stress management and relaxation training: increase the ability to relax and reduce stress by learning relaxation techniques (such as progressive muscle relaxation), enjoyment training, stress management.
Individual training: depending on your wishes, we will find out what is most suitable for you (possibly a combination of several methods) and supports you best, on the way to more mindfulness, well-being, relaxation, joy and lightness in life.
Your benefits
In private one-to-one lessons, I can individually address your specific needs and topics.
Time flexibility – appointments can be arranged individually.
You will receive the exercise descriptions by e-mail after each session, along with video and audio tutorials (media library on runterschalt.at) to facilitate regular practice at home and integration into your everyday life.
Recordings/downloads of the individual sessions are also possible via Zoom. Like this, you can also review the content of your unit afterwards.
Where & when can individual lessons take place?
Online: via Zoom or Skype, appointments on request, flexible time frame, recording of lessons is possible!
Vienna: "The Tree", interdisciplinary health center, Fasholdgasse 3/7, 1130 Vienna, appointments possible on Wednesdays from 2:30 p.m
Baden: Studio at Habsburgerstraße 26, 2500 Baden, possible on Fridays
At your home: surcharge depending on travel time, appointments on request
Outdoors: by arrangement, surcharge depending on arrival time, dates on request
Fee
20-minute initial telephone consultation is free of charge
€ 85 for a full hour (various discounts) Link to discounts
Block of 5: € 375
Couple (one hour with 2nd person): € 50 per person
Couple block of 5: € 225 per person
Cancellation policy:
Appointments can be canceled free of charge up to 24 hours before the agreed session (by SMS, by telephone on +43 699 11726777 or by email to eva@runterschalt.at), otherwise the fee for the canceled hour must be paid in full.
I am happy to support you!
Appointments & information
Via telephone: +43 699 117 26 777 or e-mail: eva@runterschalten.at