---
A mindful welcome to Vienna
You have moved to Vienna but do not feel quite at home here just yet?
I have been an Expat myself, studying abroad for a while and since my spouse along with many of my friends come from different countries across the globe, I can relate to your situation very well.
Adjusting to a new city, maybe even a new culture or climate can be challenging, especially with little or no social network. This is exactly where I can assist you.

I'd like to support you in getting to know the beautiful city of Vienna through mindfulness walks that will help you to release stress and find inner peace. Grow new roots, explore the city's green lungs, discover it's little quiet hiding spots and meet new people, locals and expats alike.

Through practicing Qi Gong and meditation, in both private and group settings, you can find relaxation, release tensions and improve a more mindful approach to life in general.
I'd love to get to know you and help you settle down happily in you new home here in Vienna.
My offers in English
---
My methods
Qi Gong
Find peace in gentle movement and feel energetic and internally balanced.
Qi Gong is a part of Traditional Chinese Medicine. It represents a way to become active in order to maintain health (physical and psychological) or to come back into harmony.
Mindfulness based methods
Enjoy and live the now.
Through mindfulness practice – e.g. sitting, walking and compassion meditation, mindfulness walks, body scan, mindful movements – you learn to consciously live the now, to appreciate and enjoy the moment in all it's different facets. Thereby, the BEING is placed in the center and one's breath, body, feelings and thoughts are perceived more clearly. It is a journey of discovery of oneself, accompanied by an inner attitude of curiosity, kindness, acceptance and openness. Mindfulness meditation gives you the opportunity to explore yourself, to recognize your boundaries, to center yourself, to stabilize and to get some peace.
Stress management & relaxation techniques
With more peace, joy & enjoyment through everyday life.
You will learn more about stress, reflect own stressors, stress-exacerbating thougts und reactions, strenghten own ressources, genuss training, and learn relaxation tools like PMR, breathing exercises you can apply in your daily life.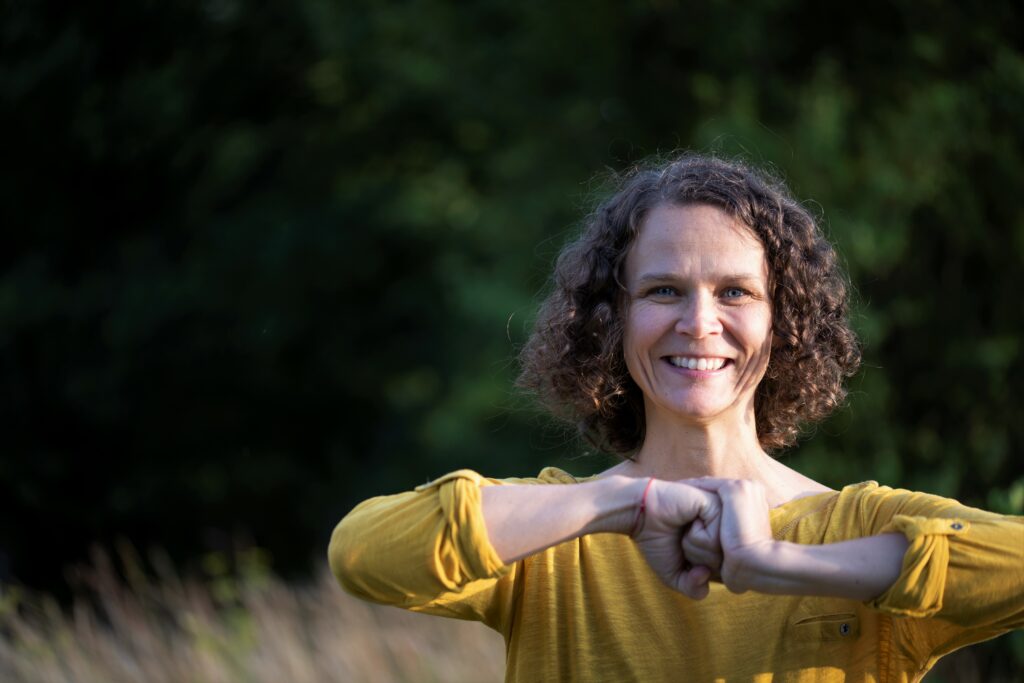 About me
As a Qi Gong and mindfulness trainer I am into supporting people to live more happily, joyfully and aware of their individual needs. If we conciously reduce the pace, we create moments where we can discover something new.

Eva Neumayer-Steiof